1. Our mission
We are a non-profit organisation currently supporting two websites :
Codepedia.org, let's code the better world – a coding knowledge hub, providing free educational content for professionals involved in software development. The website covers different topics and technologies with posts whose difficulty levels range from beginner to "hard-core" programming. You can learn more about the website by visiting the About us page and you can too be part of the community.


 Podcastpedia.org, knowledge to go – with the mission to build the most popular podcast directory. You can learn more about Podcastpedia by visiting our Story of Podcastpedia.org page. The Pocastpedia.org has recently been made open-source – PodcastpediaOrg GitHub repositories. We are looking there for your feedback and support.
2. Organization info
2.1. Registration data
Codingpedia Association
Fiscal Identification code: 33217929
Address: Ion Barbu Street No.9, Campulung 115100, Arges County, Romania
IBAN: RO17RNCB0023141637180001
2.2. Founders
President
Vice-president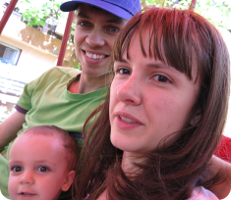 </p>
Vice-president of the organisation, Siebel developer, wife, caring mother of our son Sebastian.
Secretary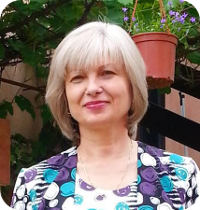 Secretary of the organisation, teacher, wife, caring mother of two and proud owner of two lovely cats.
3. How can I support the Codingpedia Association?
3.1. Help us keep our servers running
As most of the non-profits, we live from our members funds and energy and from donations. We would really appreciate a small contribution for our work. You can donate via PayPal
If you live in Romania you may choose to donate directly two percent from your annual income tax to
Asociatia Codingpedia
Cod de identificare fiscala: 33217929
IBAN: RO17RNCB0023141637180001
3.1.1. Why should I donate to the Codingpedia Association?
By donating to the Codingpedia Association you show your support for our mission and help sustain a promising organization. Donations also shows your support for Open Source and provides you the opportunity to "give back" to the community. Finally, since the Codingpedia Association is non-profit organization, sponsorship might provide attractive tax benefits.
3.1.2. Where will my funds go?
We have normal business operating expenses which go with any organization. These include:
Bandwidth costs
Servers and hardware
Legal and Accounting
Normal office expenses
Marketing and PR
Sub-contractors to "fill in the holes" for administrative and secretarial duties
Your donations will allow the Codingpedia Association to meet these expenses as well as expand our activities. Funding will allow us to perform pro-active hardware procurement, enhance our community outreach, sponsor developer hackathons and user groups, and perform non-code related improvements to projects such as better documentation and more comprehensive websites
3.2. Become a member of the organization